Don't leave booking until the last minute

With the sun finally shining and the majority of the UK winding down and looking forward to the summer holidays, Harrogate International Nursery Fair reminds the nursery industry not to leave booking for its October show until the last minute.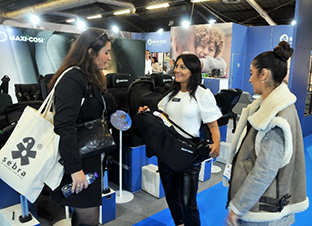 Adrian Sneyd, show organiser, advises: "This year's show is already booking fast with over 100 confirmed exhibitors and the addition of a new fifth hall to cater for demand. This – Hall Q – is a proving hugely popular as provides an entrance to the event and also the Conservatory Café ensuring a good flow of visitors.
"Space is filling faster than usual so if companies are planning to exhibit but leaving booking until after the summer holidays, I urge them not to leave it until the last minute. Once their stand is chosen and secured, they can enjoy a much needed break safe in the knowledge that they can hit the ground running at the show in October."

For more information, prices and booking forms visit www.nurseryfair.com – alternatively, contact Adrian Sneyd on 01902 880906 or email: adrian@nurseryfair.com