New bookings for Harrogate open with new hall focus

After a hugely successful 2022 show; and four halls of the Harrogate Convention Centre already almost full for 2023 with returning exhibitors; Harrogate International Nursery Fair is now open for all new exhibitor bookings and stand allocation.

Adrian Sneyd, show organiser, explains: "We don't belive in pressure selling during our show for the following years, and we will always give existing exhibitors the first opportunity to rebook for the next year's show prior to opening up space to new companies.
"We are delighted with the take up for 2023 and can already confirm that four of the five halls we have available are almost fully booked; and we're only just into March!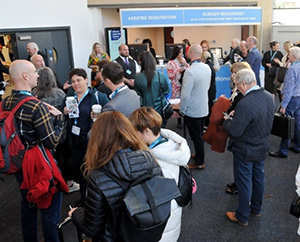 From now onwards and right up to the show we will be allocating exhibitors into the 'new' Hall Q. For the first time, this hall will also feature its own direct entrance into the fair before leading naturally through to the other four halls. This wil help give a focus for visitors to be able to target new brands and products more easily."
To ensure you secure a preferable position, follow the pointing baby and book online today at www.nurseryfair.com or if you would like to discuss more about the fair contact Adrian Sneyd ‐ adrian@nurseryfair.com or call 01902 880906.