Further brands sign up for Harrogate

More companies are jumping on board to participate in the UK's only baby trade show with the latest additions to include award-winning nursery brand Ickle Bubba (stand KS50) and Snuz/The Little Green Sheep (stand KS100) with its best-selling SnuzPod 3-in-1 bedside crib and a beautiful collections of natural nursery products.
With almost 50 companies brand new to the show this year and numerous returning brands launching exciting fresh ranges for 2023, Harrogate International Nursery Fair 2022 is a not to be missed event for retailers and buyers in the nursery sector.
Register online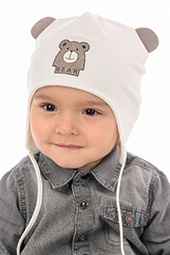 today (entry is free) and if you have new industry colleagues who may not be familiar with the event, be sure to send them an invitation.
Fashion covered
The Marika company from Poland, established in 1989, is a producer and supplier of caps and children's clothing. Bearing in mind the needs of its customers, Marika designs and produces new models every season in line with prevailing fashion trends. Its ranges are produced using the highest quality domestic and foreign materials and knitted fabrics, all with appropriate quality certificates.
Visit Marika on Stand C15
Fresh from down under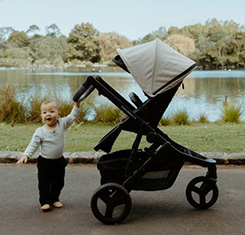 New Zealand brand Edwards & Co is known 'down under' for its award-winning prams, strollers, and fiercely brand-loyal customers. Edwards & Co's goal is to make parenting a smoother ride and that's why its products are always lightweight, compact, and easy to steer and fold. The collection includes:
a cabin-friendly travel stroller; an all-terrain three-wheeler with a reversible forward or parent-facing seat; and an all-new single-to-double pram that has the same footprint when used as a single or double.
Over the last few months, Edwards & Co has rolled out the Modern Love collection, a luxurious range of new-look prams and accessories.
Visit Edwards & Co on Stand C5
Safer steps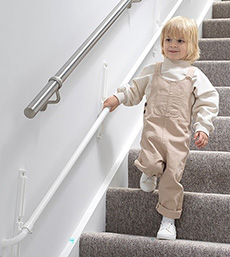 KiddieRail – winner of the Baby Products Association's 2016 Innovation Award – will be at Harrogate for the first time with its adjustable handrail that fits below a standard handrail at a height suitable for young children. From the moment a child begins to learn to walk, until they are aged five, KiddieRail provides safety and security when using the stairs and offers peace of mind for parents and childminders alike. The company is offering a 20% discount on all orders placed at Harrogate!
Visit KiddieRail on Stand B12