Don't forget to register…

If you registered for the cancelled 2020 Harrogate Nursery Fair then you do not need to re-register for 2021. We will automatically register you and send out a new registration document shortly before the Fair in October.
Harrogate International Nursery Fair is now on the horizon and the organising team is super-excited to present a truly bumper event in October. As well as regular favourite brands, this year sees the return or first attendance of companies such as Mamas & Papas; i-Candy, Kinderkraft, Anex Baby and Tutti Bambini. In fact, there are so many companies exhibiting, that the opening of an additional hall at the Harrogate Convention Centre was announced to cope with demand. You can view a full exhibitor list HERE.
In the run up to the show, we will be sending out regular newsletters with information about the companies attending and some of the fabulous products and special show offers up for grabs. Be sure to register to attend – and if you have a colleague who is new to the industry, don't forget to forward the link to them as this is going to be a not-to-be-missed event for everyone in the nursery industry.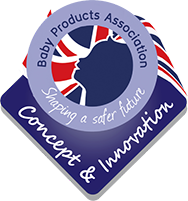 Do you have a new product or innovative idea?
Once again, the Baby Products Association will be hosting its Concept & Innovation Awards at the show and invites anyone with a new and innovative baby product idea to enter. This could be anything from a drawing or maybe at prototype stage to a product which is already in production. The only criteria is that it must not be on sale prior to Harrogate in October.
It is free to enter and the deadline is 27th August 2021. Full information and application forms can be downloaded HERE.
Visit the Baby Products Association in Hall Q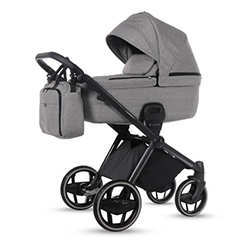 Environmentally friendly
Harrogate International Nursery Fair will provide the platform for the world launch of Belgium brand Invictus' new environmentally friendly travel systems. Made entirely in Europe, the Stella EVO 4 collection of 4-in-1 are a must view at the show. Visit Invictus on Stand Q23
Nature and environment
BreathableBaby – creator of the original and worldwide best-selling cot liner ­– is excited to present gorgeous new designs. Customers love our story time prints, and for 2021 our message is nature, the environment, and the joys of being outside.
Rainforest includes endangered species with neutral tones of heather, blue, slate and taupe and an array of animals from giraffes and elephants to tigers, sloths and cheeky monkeys. Woodland Walk includes animals familiar to the British countryside including squirrels in trees, rabbits, deer and hedgehogs with Sage green and greys, with an orange accent.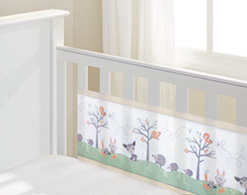 Developed with the expertise of top US health professionals, BreathableBaby's cot liners are the safest option for babies creating a totally breathable and cosy sleep environment, protecting little ones from bumps in the night. They are 25 times more air permeable than 10 leading brands of traditional padded bumpers. Available in different sizes and two and four sided to suit any style of cot or crib.
Visit BreathableBaby on Stand Q21a

For more information, visit the website at www.nurseryfair.com