Harrogate expands as more brands sign up for the October show

Following the recent announcement of an additional hall at the Harrogate Convention Centre to accommodate demand for its October show; Harrogate International Nursery Fair confirms the return of more favourite brands.

i-Candy and Kinderkraft are the latest companies to book space, joining brands such as BabyStyle, Bebecar, Artsana (Chicco and Recaro), Cosatto, Cybex, Dorel Juvenile, Jané, Peg Perego, Silver Cross and Venicci (to name just a few).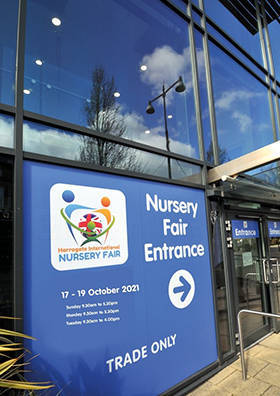 Adrian Sneyd, show organiser, said: "With the covid vaccination programme progressing successfully throughout the UK, confidence in the October show has grown rapidly and we are now in discussion with further brands seeking to confirm exhibition stands and also existing exhibitors looking to increase space. After such a difficult year for the industry, it is exciting to experience such positive vibes and everything is pointing towards a bumper show in October. It will be great to see so many new and familiar faces after such a long time."
Details about exhibiting at Harrogate International Nursery Fair (including an online booking form) are available on the website at www.nurseryfair.com