Active second day

Visitors to Harrogate International Nursery Fair took the opportunity to view some fabulous new products at the show today and took the time to peruse the ranges on offer by the many fabulous brands attending.
The New Products Showcase has proved popular with retailers seeking the latest new innovations with over 20 companies participating. These include Happy Mummy with the Hook'n'Stroll Light –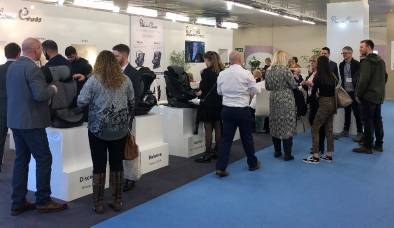 a lightweight aluminium clip with universal fittings: and Halilit's gorgeous Kimmy the Koala and baby book which is freestanding with crinkling parts, multi-sensory textures, baby mirrors and a teether in a cute little pocket.
The Seminar Programme proved popular with talks on the changing consumer and retail landscape by saintnicks; smart social media planning by Secret Pie; and the possible consequences of Brexit for businesses by 3volution.
There is still time to attend the show tomorrow (Tuesday). The doors are open from 9.30am to 4pm. Visit the website at www.nurseryfair.com for more information.
Prestigious award for Diono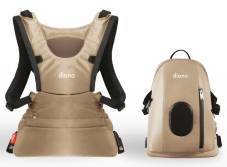 Exhibitor Diono was celebrating at the show today following the announcement that it has been awarded a Red Dot in product design for its Diono Carus Complete 4-in-1 baby carrier.
The Red Dot Design Award is a prestigious international product design and communication design prize awarded by the Design Zentrum Nordrhein Westfalen in Essen, Germany and is established internationally as one of the most sought-after seals of quality for good design.
Visit Diono on Stand Q18/19
Sun protection
Banz has launched its Banzee & Bubzee range of Carewear products for infants and kids exclusively at the show and Banz UK now has the infrastructure in place to supply all customers directly. The company is not only raising awareness of how crucial it is to protect kids from environmental dangers, but is also showcasing new packaging and some exciting and exclusive designs in three key product areas: original Australian design wrap-around sunglasses, innovative UV hats and swimwear; and industry leading hearing protection.
Visit Banz on Stand Q65