Visitors increase again for third Autumn edition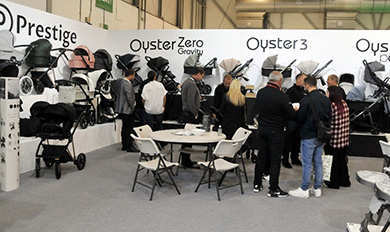 As the doors closed on its 2023 show last week, Harrogate international Nursery Fair reports a further increase in visitors. In fact, following the opening of events allowed post Covid pandemic, the three editions of the new October dates are showing an increase in attendance of over 20%.
This year saw a third consecutive increase in visitors for each day of the three-day show.
Adrian Sneyd, show organiser, comments: "We were thrilled with turnout for the fair again this year. The return of the show to an autumn date as opposed to March dates we used to operate is clearly popular with visitors. Everyone was so keen to get back to face-to-face business after the forced cancellation of our 2020 show when the first lockdown was suddenly announced, but it now appears that both exhibitors and our visitors are seeing the benefits of staying closer to home to conduct their business instead of travelling abroad.…