Countdown is now on

It is just 18 days until Harrogate International Nursery Fair and momentum is gathering for everyone involved, from exhibitors planning their stands and displays; to retailers and buyers checking out the website to see which companies they must visit and what great show offers there are up for grabs.
The Baby Products Association's annual Seminar Programme has now been finalised with some fantastic speakers including Fraser Bradshaw of saintnicks and former managing director of global advertising agency McCann Erickson who will explore the role of brands to consumers and how they can keep their relevance in a world of over-supply. Full details and times of presentations can be found HERE.
If you haven't already – don't forget to pre-register for the show. It's probably the best value FREE TICKET you are likely to receive this year!
Care wear
Banz has been helping parents to protect precious little eyes, skin and ears for over 15 years and the journey started with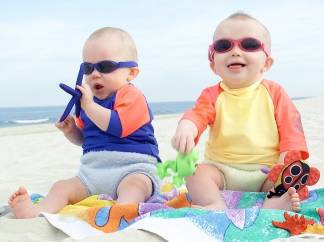 original Australian designed wrap-around sunglasses for infants and kids. As well as iconic Banz sunnies, the company now protects babies and kids with its innovative UV sunhats, UV swimwear designs and industry leading hearing protection.
Banz is also launching new packaging to its UK customers – meet Banzee and Bubzee – new friendly mascots. Banz has taught Bubzee to see no glare with Banz sunnies and hear no blare with Banz ear muffs and feel no flare with Banz sun hats!
Visit Banz on Stand Q65
Proudly stylish
Harrogate remains the only place to showcase Peg Perego's full range to key buyers and the company is looking forward to welcoming existing and new customers to its stand. Key lines include the award-winning Book Modular Systems, highchairs and car seats as well as the new Ypsi Modular System and Primo Viaggio i-Size Car Seat.
In addition, the Prima Pappa highchair will be launched in a new colourway 'Hi-Tech Licorice' featuring black eco leather seat and chrome legs. New to the car seat range is the Viaggio FF105 providing forward facing safety for children aged one to four years – approved in line with the new ECE R129/00 i-Size standard.
Visit Peg Perego on Stand Q4
Food fiesta
Beaba is the innovative new parenting brand best know for its revolutionary Babycook 4-in-1 food processor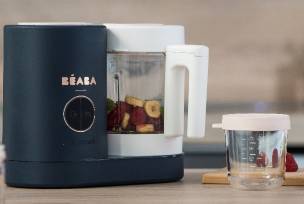 and the company has chosen Harrogate to unveil its exciting new product launch, together with showcasing its range of innovative line extensions for 2019.
The company has confirmed attendance at the show together with its sister company Red Castle. On the stand, visitors can expect to be wowed by Beaba's stylish new Babycook Neo which is a 4-in-1 baby food maker with a glass bowl and stainless steel basket and the patented Up & Down range.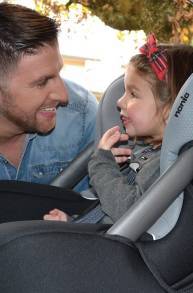 Red Castle brings its award-winning Coconababy in its stunning new patterns which includes matching Cocoonacover and Babynomade multi-use baby blanket.
Visit Beaba and Red Castle on Stand Q13
Catch-up time
After seven years absence, Team Tex is delighted to return to Harrogate to catch up with everyone in the industry. The company continues to offer a wide range of innovative and affordable car seats under the Nania brand as well as high end products under the Migo brand and a full range of Disney options with new licences available
Visit Team Tex on Stand G14