New products and information sourcing

Visitors to Harrogate International Nursery Fair enjoyed a busy show today, with lots of exciting new products to see, exclusive show offers to secure and information to source via the Baby Products Association's Seminar Programme.
Leading market research company GfK gave an interesting presentation about the current baby products market,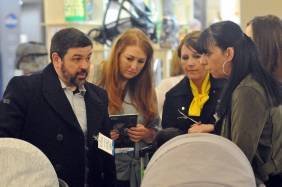 showing a significant increase in the level of consumer online spending for this type of product in the last year compared to spending instore. Around one-in-three purchases are now made online compared to one-in-four for the same period last year.
Also significant was the type of spending, which showed a dramatic drop in sales of baby products in the first few months of 2018; and that whilst spending on lower price point products has dropped, higher end items such as car seats, pushchairs and baby monitors have experienced growth.
Another seminar given by The Insights People entitled 'The Super Informed Parent' explained how Google has now become a major influence on purchasing decisions for new parents, and is used to find product information,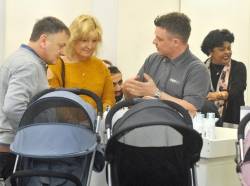 reviews and the best price. It also clarified that, with the large majority of new mums aged around 30 years old, with established lifestyles and higher incomes; they are interested in spending money on quality time and experiences with their babies and children such as days out and holidays, rather than spending on products.
If you haven't already attended the show, there is still time to come along today – the doors are open from 9.30am until 4.00pm.