Show almost fully booked

Harrogate International Nursery Fair confirms that allocated space for the 2018 show is almost sold out with just a few stands remaining.
Latest companies to sign up include Mee-Go – offering highly rated travel systems and top-quality furniture with beautiful Picci and Dilibest brands; and M J Mark, leading manufacturer and supplier of quality wicker cribs, rocking horses and doll's cribs and prams.
New for this year is the New Product Showcase which will be the first port of call for retailers and buyers seeking the latest new product launches. In addition, the Baby Products Association has organised a great line of speakers for its annual Seminar Programme and will also be announcing the winners of its BANTA and Concept & Innovation Awards.
Don't forget to register online to attend at www.nurseryfair.com
Beautiful bags
Zellie with be launching to trade at Harrogate International Nursery Fair with a collection of functional yet beautifully designed items to accompany parents and babies on the move from changing bags to nappy pouches.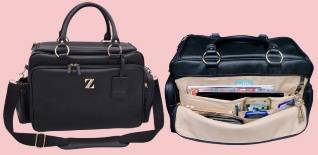 From hospital bag to a changing station, pram bag and then an overnight bag; the brands flagship 'Adventure Bag' is in it, for the long haul. The huge capacity of this award-winning bag has endeared it to parents with twins, a baby and toddler in tow or simply those who want a really big bag.
Visit Zellie on Stand Q64
Swaddle for tinies
Little Chick London has launched the gorgeous new SimplySwaddle for premature babies – designed specifically for very tiny babies; helping to make baby feel secure and with mums in mind, with those fiddley night time change's.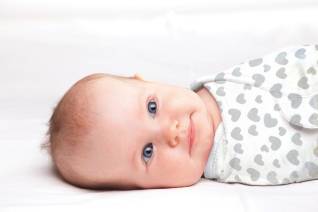 This kimono style wrap is both innovative and cute with unique design features – press stud fastenings for easy night time nappy changing and wider at the hips to allow lower body movement, so that baby's legs can move into the 'frog' position rather than held straight. This fabulous new product is available only to independent retailers via Babybase.
Visit Little Chick London on RHSM Group on Stand Q26